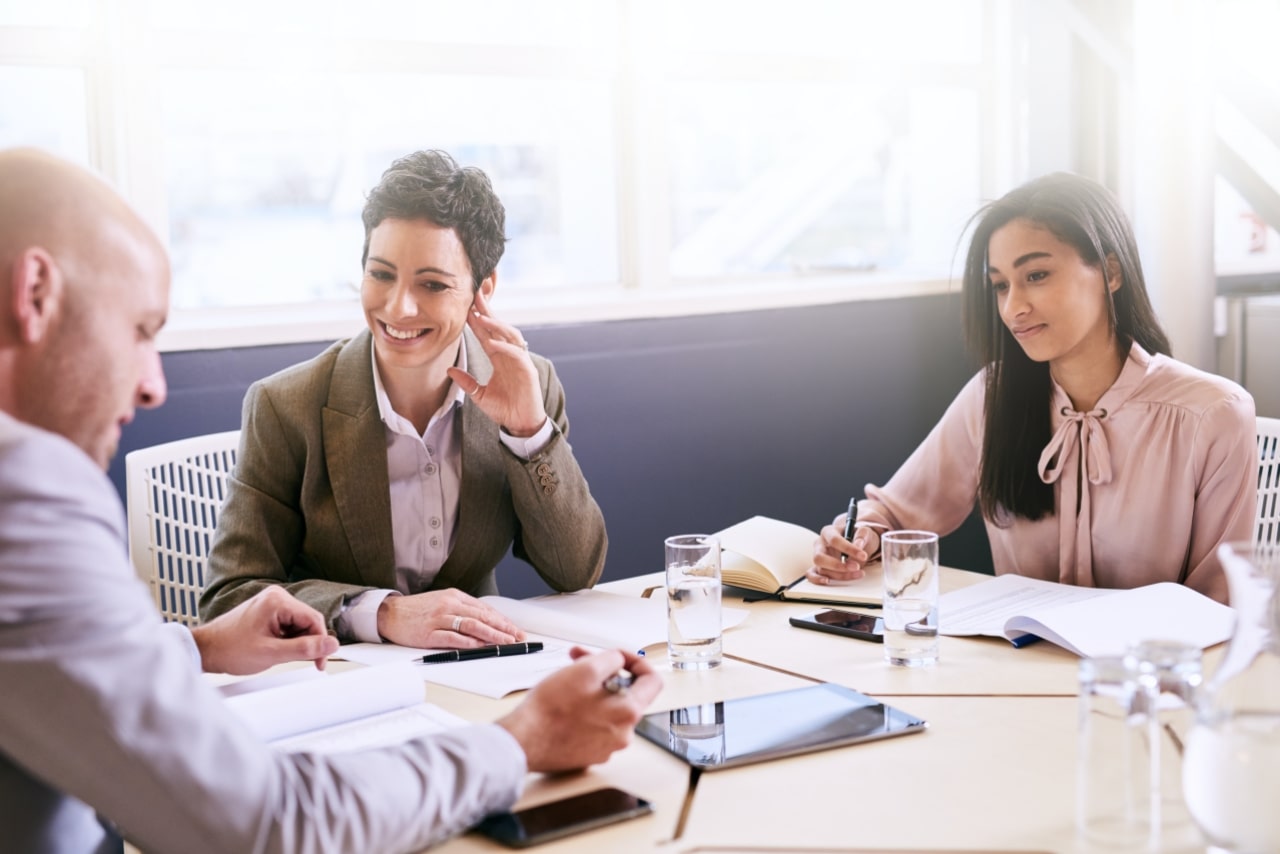 With over 600 million users LinkedIn has now become the de facto advertising and lead generation network for many business professionals. That also means that more and more businesses just like yours are now using LinkedIn ads to target, attract and engage the same audience members.
For LinkedIn advertisers, the secret to realizing higher customer engagement and conversion rates lies with developing a more effective ad targeting strategy. What follows are several ways to give your ad campaign the decisive edge it needs.
How Does LinkedIn Ad Targeting Work?
In general, LinkedIn is more of a professional community with a captive audience that's filled with key decision makers (KDMs), executives and industry influencers. LinkedIn ad targeting is unique because it rewards members who keep their profiles updated with accurate information about their branding, job openings and industry.
As a result, the average LinkedIn profile is a wealth of marketing information about those you need to reach with your branding message. That transparency allows you to specifically target fellow members by using profile-based demographic information, re-target those who visit your website, or upload contact or company lists based on certain shared characteristics.
Select Audience Language and Location
To get started, select the Language and Location of the members you'd like to attract. As the only required field, Location is based on both the member's IP address and geographic Location found in their profile. Language targeting relies upon the language used in a member's profile. You'll get better results by writing ad copy in the same Language that you use in your search.
To maximize the reach and impact of your ad campaign, LinkedIn recommends using only two additional search criteria.
Start Building a Captive Audience
Once you've selected your Language and Location, you can then start building your audience by using these Professional targeting themes:
Experience
Job Function connects you with LinkedIn members based on the Job Title they enter on their profile. For example, a nurse would appear under the Medical category along with other healthcare professionals like doctors, physical therapists and veterinarians.
Pairing Job Function with Job Seniority allows you to further narrow down your search for KDMs within a specific industry, for example anyone who is the Director of Nursing at a hospital. Other Experience targeting filters include Years of Experience and Job Skills.
Company
Company Name is based on the employer a member lists on their profile. While using Company Name targeting, you can choose up to 100 companies, or up to 300,000 companies when doing a search through Matched Audience.
The Company Size filter lets you target members based on the category they selected on their profile page to describe the size of the organization, within a given Industry, that they work for. That way you can exclude companies that are too big or too small for your campaign. You can even target individual employees that are LinkedIn members who work for an employer that does not have their own company page.
Education
Education targeting allows you to reach out to members using the information found in the School section of their profile, including any colleges or universities they attended. You can even do Education targeting based on any institutions at which they completed one or more courses. LinkedIn also lets you capture member profile information based on one's Degrees and Fields of Study.
Interests
Interest targeting connects you with members based on the content they read on LinkedIn, along with the B2B topics they search for when using Bing. Interest targeting works best when your campaign's goal is awareness and consideration related, or when you're trying to engage a unique group of members when other targeting options are too narrow in scope.
Within the Interests category there are also Groups where LinkedIn members with similar interests, expertise and professional associations can share information and ask questions.

Consider Demographic Targeting
In addition to Professional targeting, you can also use these Demographic targeting options:
Age
This is an estimate of a member's age based on the first graduation date posted in their profile. Since there are LinkedIn members who don't post a graduation year, using the Age targeting feature could significantly reduce the size of your audience.
Gender
LinkedIn does not ask members to disclose their gender, and instead assigns a profile gender for each member based on their name. Given that this method may be unreliable at times, it's usually best to use some of the other Professional targeting options instead.
Adjust the Size of Your Audience
You can also reduce or expand your audience by using features like:
Audience Expansion
The Audience Expansion filter lets you exclude members from your campaign, like anyone who is the Senior Buyer for a not-for-profit organization or government agency.
Lookalike audiences
Based on their profiles, you can also use the Audience Expansion and Lookalike features to deliver ad content to other members with similar Demographics and Interests. Using your initial target audience as a reference, Lookalike will help you more accurately target other members who share the same profile information.
Audience templates
Narrowing down your target audience takes a lot of time and effort, especially when you're managing multiple ad campaigns. Fortunately, LinkedIn allows you to save your target audience list as a template that can be reused later for other campaigns.
Customize with the Matched Audience Feature
LinkedIn's Matched Audience tool allows you to more efficiently attract and engage high potential customers with these options:
Content Targeting
Content Targeting can be used to refine your target audience by allowing LinkedIn to access your content management system, or you to securely upload a list of email addresses. LinkedIn currently supports data integration with several platforms, including Eloqua, Salesforce and MS Dynamics. You can also upload email addresses stored in a CSV file to Campaign Manager.
Website Retargeting
Staying in touch with those who visit your website is one of the keys to success. By placing the LinkedIn insight tag on your site's pages, the Website Retargeting tool helps you target ad campaigns to, and otherwise communicate with, website visitors. With Website Retargeting you can identify a captive audience and then provide them with specific content depending upon which page(s) they viewed on your website.
Account Targeting
LinkedIn's Account Targeting lets you develop account-based marketing (ABM) campaigns to better attract KDMs at high priority accounts. With ABM you can even compare your target company list with over 8 million LinkedIn pages. By combining other targeting options with Account Targeting you can create a seamless process for moving KDMs through the sales funnel so that you'll generate more customer leads and see higher conversion rates.

Use A/B Testing to Find the Right Message
After your campaign has been launched and you are getting responses, LinkedIn further empowers you with its A/B Test Your Targeting feature. This makes it possible to test two similar campaigns that vary ever-so-slightly in their targeting options so you can identify the best one. A/B testing allows you to refine your message until you've created a campaign that truly resonates with the right target audience.
Once you have this data, you can access detailed profile-based reports stored in your account dashboard. As more and more members click on your ad(s) detailed profile data is collected. Having this vital information right at your fingertips will promptly give you the opportunity to see how your ad content is being received by specific target audience subgroups.
Is Your LinkedIn Ad Campaign Getting Results?
Using LinkedIn ads to target the right audience at the right time with the right message can be challenging when your business doesn't have an in-house social media manager. At Simple Social Media we are digital marketing specialists who know how to create and manage social media advertising campaigns that result in more customer leads, and higher customer engagement and conversion rates.
Simple Social Media is a social media agency in Las Vegas, that provides full-service social media marketing solutions. For more information about our LinkedIn Ads management and social media advertising solutions, contact us today.
LinkedIn Ads